He was a product of his father's second marriage. The little boy born February 22, 1732, in the tidewater area of Virginia, had a knack for making it against the odds.
From Washington to Trump, these are the stories of each president's childhood—told through fragments and quotes appropriated from more than 300 children's books, pop history books and scholarly biographies.

Together, they tell the story of boyhood in America, a series of brief portraits that illustrate how growing-up has changed and the hurdles have shifted.

From farm boys to aristocrats, a compendium of folklore and facts about the roots of American power.

America's origin stories, the legends of our leaders, assembled in brief, fascinating compilations.
Advance praise
"It is said that at the heart of every cliché lies a grain of truth. Each line of this book flickers between cliché and truth, at turns inspiring and insipid, a device that propels a searing political critique. William Walsh demonstrates that, when done well, the selection and arrangement of previously existing texts can result in fabulously original literature."
— Kenneth Goldsmith, author of Capital: New York, Capital of the 20th Century and Wasting Time on the Internet

"In FORTY-FOUR AMERICAN BOYS, William Walsh limns a complete series of cabinet portraits that show how tales, memories, and artifacts create the story of a life. But, of course, these are not just any lives. These are about forty-four of the most ambitious men in American history. By witnessing their childhood, Walsh shows when the commonality of boyhood mixes with the seeds of idealism and determination—the early sparks for the eventual combustion that will create something larger than life. FORTY-FOUR AMERICAN BOYS is a meticulously crafted collage of myth, legend, and fact that tells us as much about these boys as it tells us about ourselves as individuals and as a culture."
— Adam Braver, author of Misfit, Mr Lincoln's Wars and November 22, 1963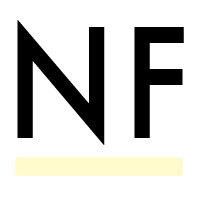 "Many years ago, I took one of my freshman comp classes to the library for a field trip. The goal was to teach them some elementary approaches to research. The subject for all of them was Elvis Presley. I wanted them to find three sources on the King of Rock, locate quotes within those sources to support a thesis statement, and document those sources per APA standards. One student headed straight for the children's room. I followed and asked her, 'What's the plan?'. . ." - William Walsh at
Necessary Fiction
William Walsh is the author of Unknown Arts, Ampersand, Mass., Pathologies, Questionstruck (all from Keyhole Press) and Without Wax (Casperian Books). His work has appeared in a number of journals, including Annalemma, Artifice, LIT, Rosebud, Quarterly West, Caketrain, Juked, New York Tyrant, and McSweeney's Internet Tendency. He is the editor of RE:Telling (Ampersand Books), a collection of literary fan fictions featuring the work of 30 authors.

William Walsh
Forty-four American Boys
220 pages
$16.00 paperback ISBN 9781944853259
$9.99 ebook

February 2017
He was a product of his father's second marriage. The little boy born February 22, 1732, in the tidewater area of Virginia, had a knack for making it against the odds. . .
His father, with his thick moustache and hair combed back, was a stern, formal man who insisted on wearing a tie and jacket at home. A conservative Republican who admired Barry Goldwater, his father forbade his children from cursing. . .
On Twitter, search #44AmericanBoys and test your knowledge of presidential boyhoods.